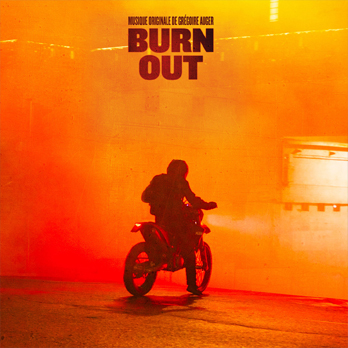 BURN OUT
Original Soundtrack by Gregoire Auger (LP)
Gregoire Auger has composed a nocturnal and vibrant music, made of restraint and tension for this stylized thriller by Yann Gozlan (director of "Captifs" and "Un Homme Idéal") in theaters on January 3.
Mainly electronic, with major use of synthesizers, the music also tends to the rock and industrial genres through guitars and percussions. It is an atmospheric soundtrack, dark, elegant and harsh, which embodies the tightening noose around the movie's main character.
After "la Mécanique de l'Ombre" soundtrack and "Mariana", Grégoire Auger releases here his third film score.
12'' LP + Digital / 12 tracks - 35 min / BKM14 / 200 copies
Out January 5 2018

CD version available via Milan Music

© 2425 films, WY productions, Les Éditions de la Marguerite
℗ 2425 films, WY productions, Gaumont